Increase your employee engagement with our technology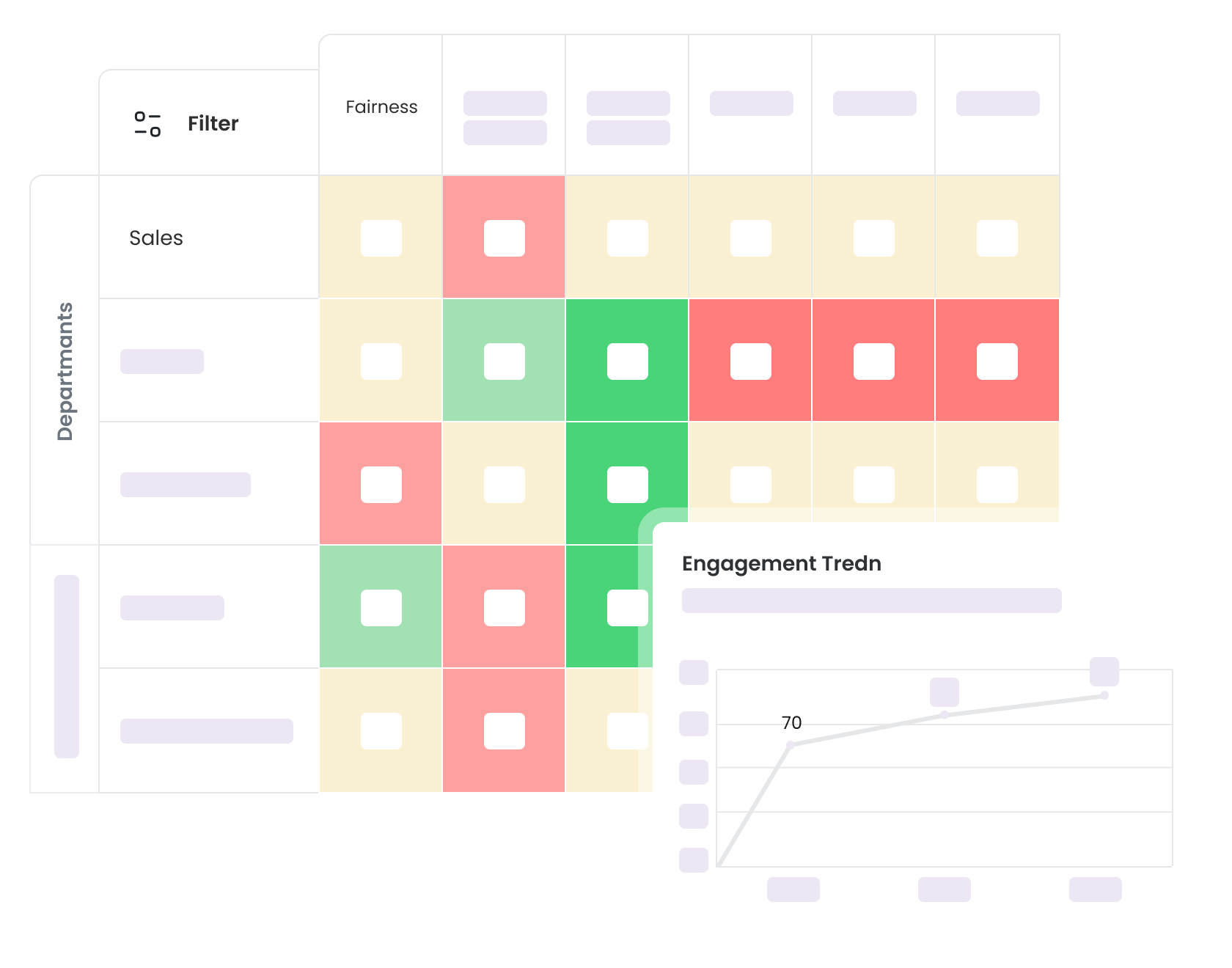 Higher Customer Engagement
reach all your employees
Fast & Easy Measurement
Send question sets approved by the global authorities of employee engagement to all your teams easiliy via mobile app or the Website. Get answers within 5 minutes and see your corporate engagement reports instantly.
*We can adapt the question sets according to your organizational structure.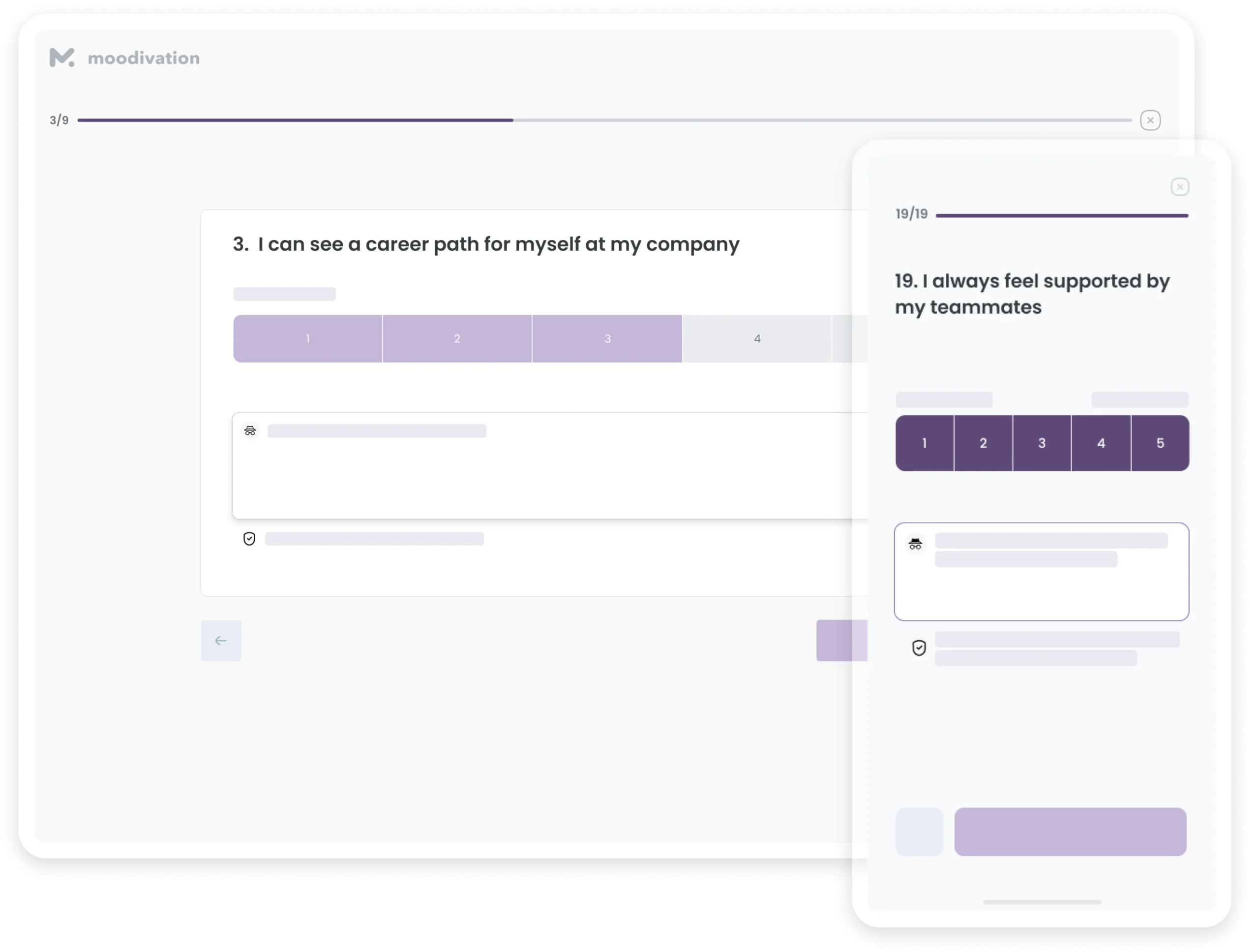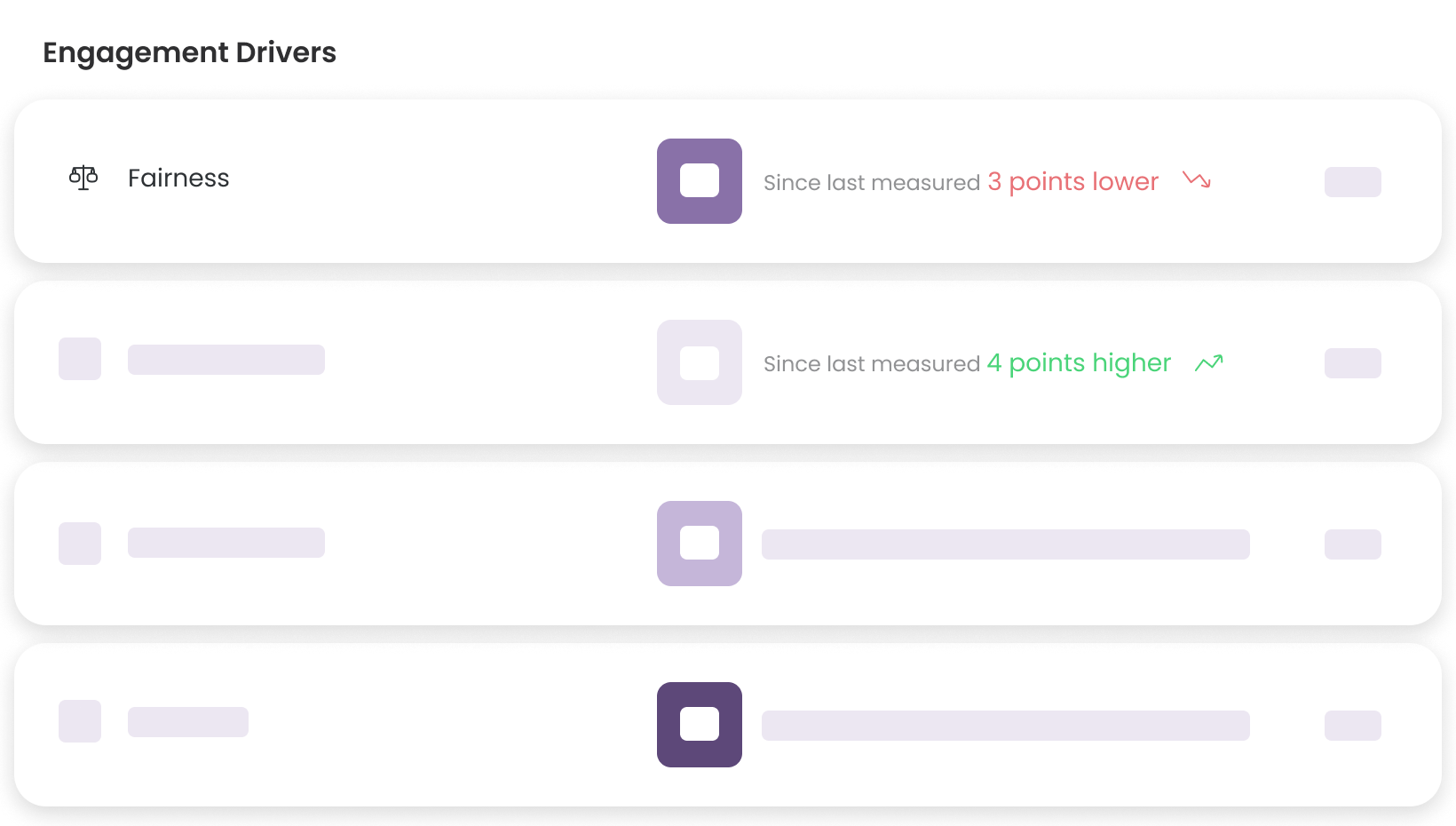 analyze the general sıtuatıon
All the Answers In One Report
Moodivation engagement technology allows you to see the company's overall engagement score and distribution, as well as e-nps scores, trend graph, department and branch comparisons after every engagement survey.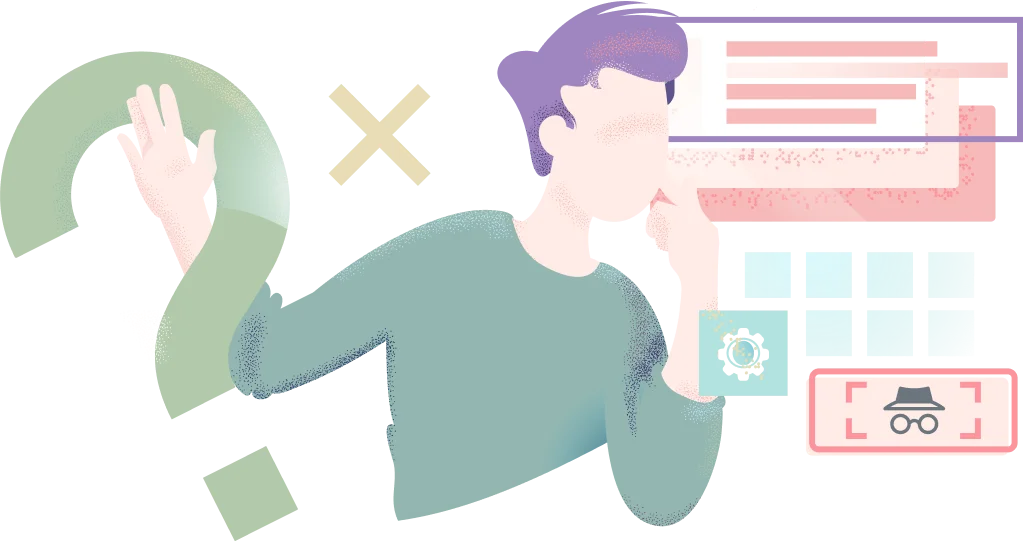 View engagement scores of every part of your organization with the surveys you make in the periods you want.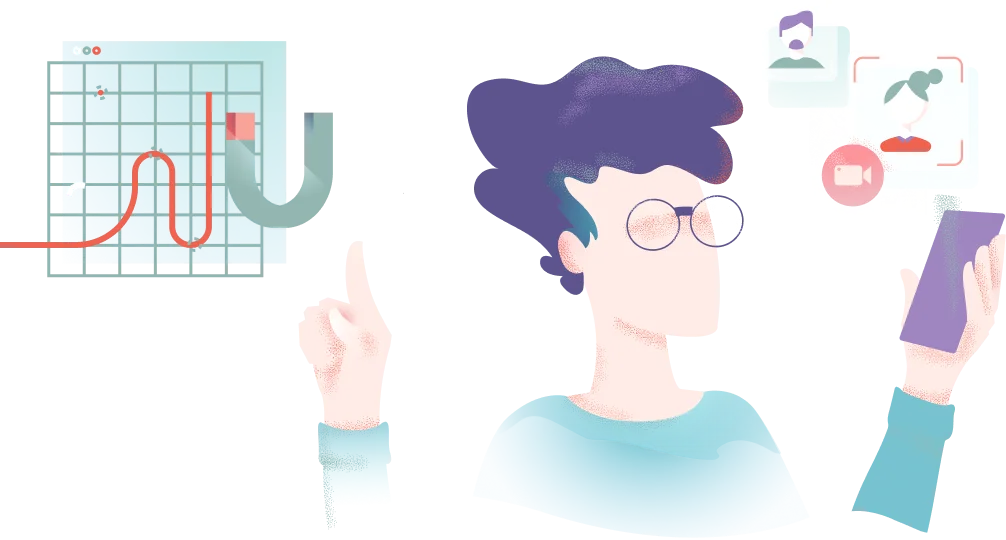 Analyze the results in many breakdowns such as department, branch, gender, experience and plan your actions based on data.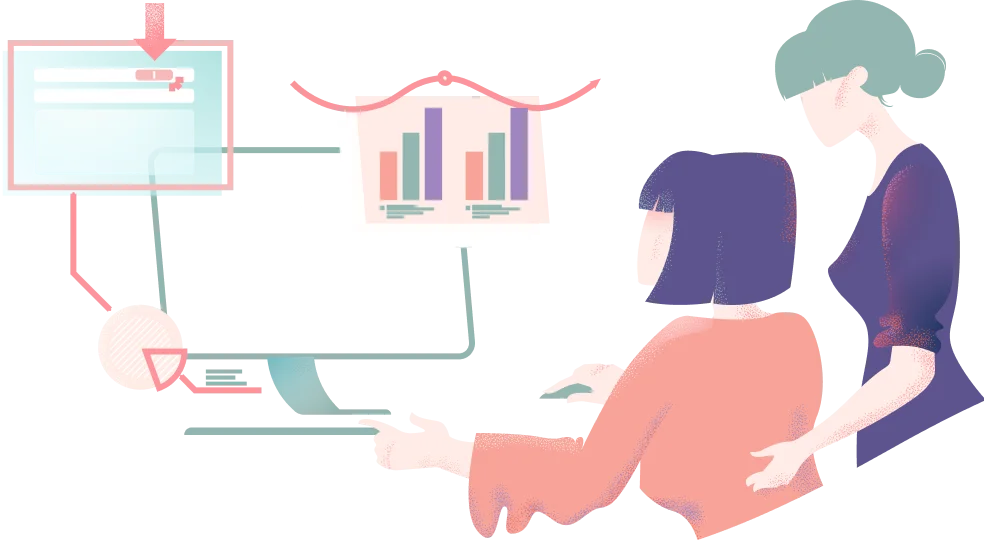 Create the perfect employee experience by knowing the areas of improvement your employees need.
view on heatmap
See the Whole Picture Clearly with Heatmap
Moodivation heatmaps will reveal the overall status of your company by showing each parameter on a single screen and allowing you to detect problems before they grow.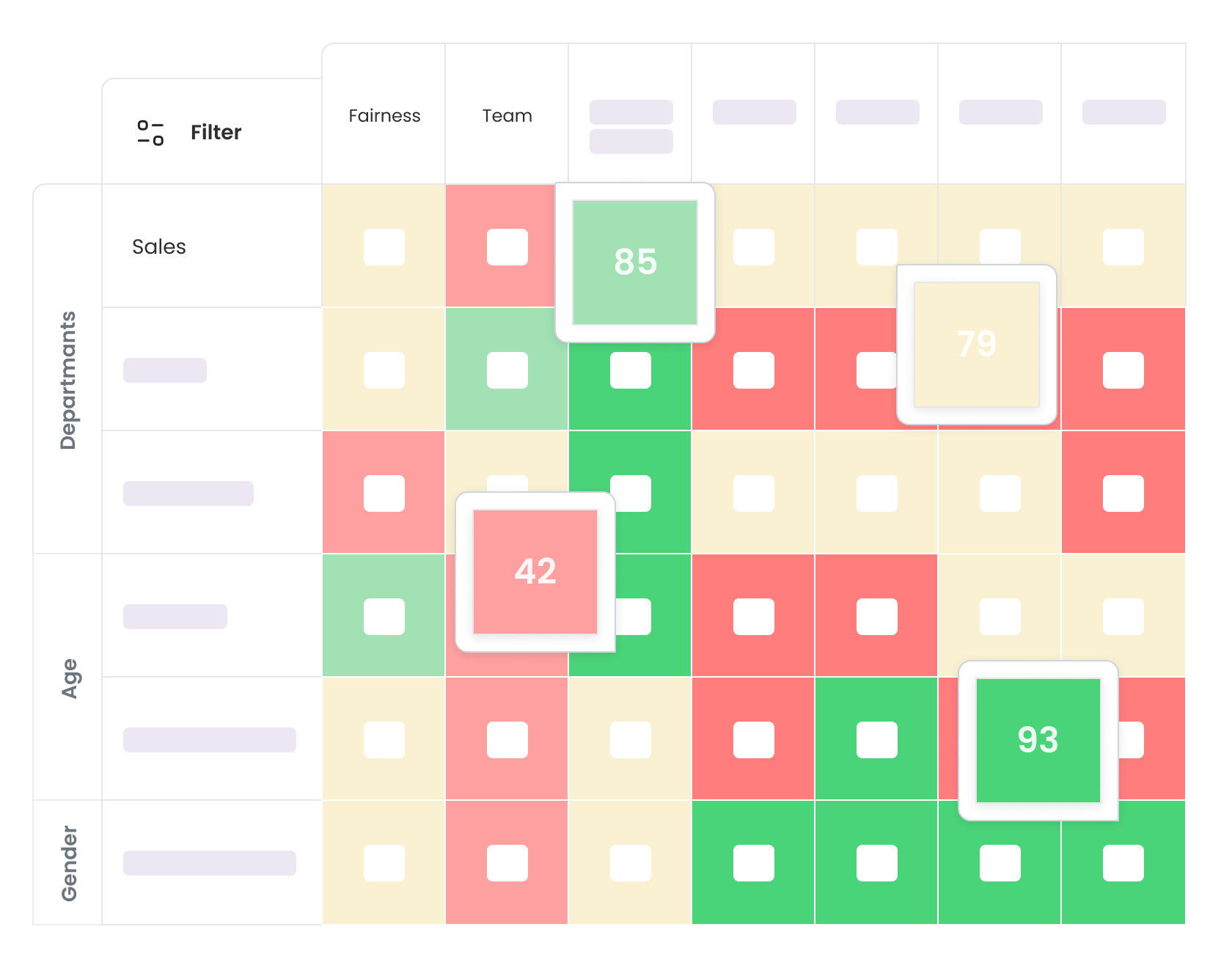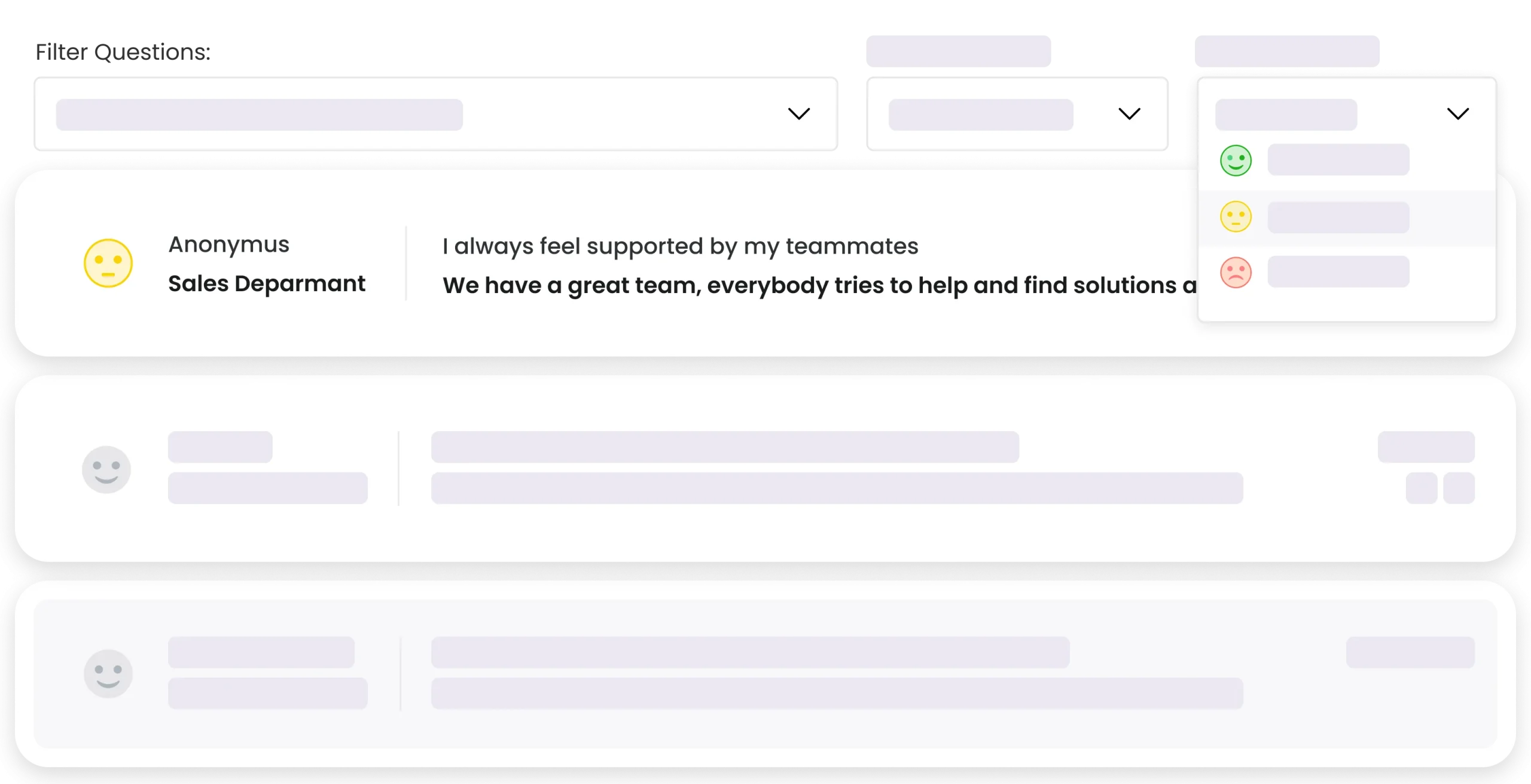 Reviews That Show the Comment, Not Just the Answer
Moodivation surveys encourage your employees not only to give an answer, but also to comment and express their thoughts clearly. The comments they submit anonymously provides valuable data to decision makers.
Every disengaged employee in your company works with a 34% less performance!
Request a free demo of Moodivation to bring employee engagement to your organization.