Create a Feedback Culture
Moodivation's anonymous feedback feature allows creating a feedback culture throughout the year and leads the change for a better workplace.
Anonymous feedbacks
Freedom to Remain Anonymous
Moodivation enables your employees to communicate freely. Employees can express their thoughts and feelings by using the option to remain anonymous which can allow you to get real feedbacks and take necessary actions before problems grow.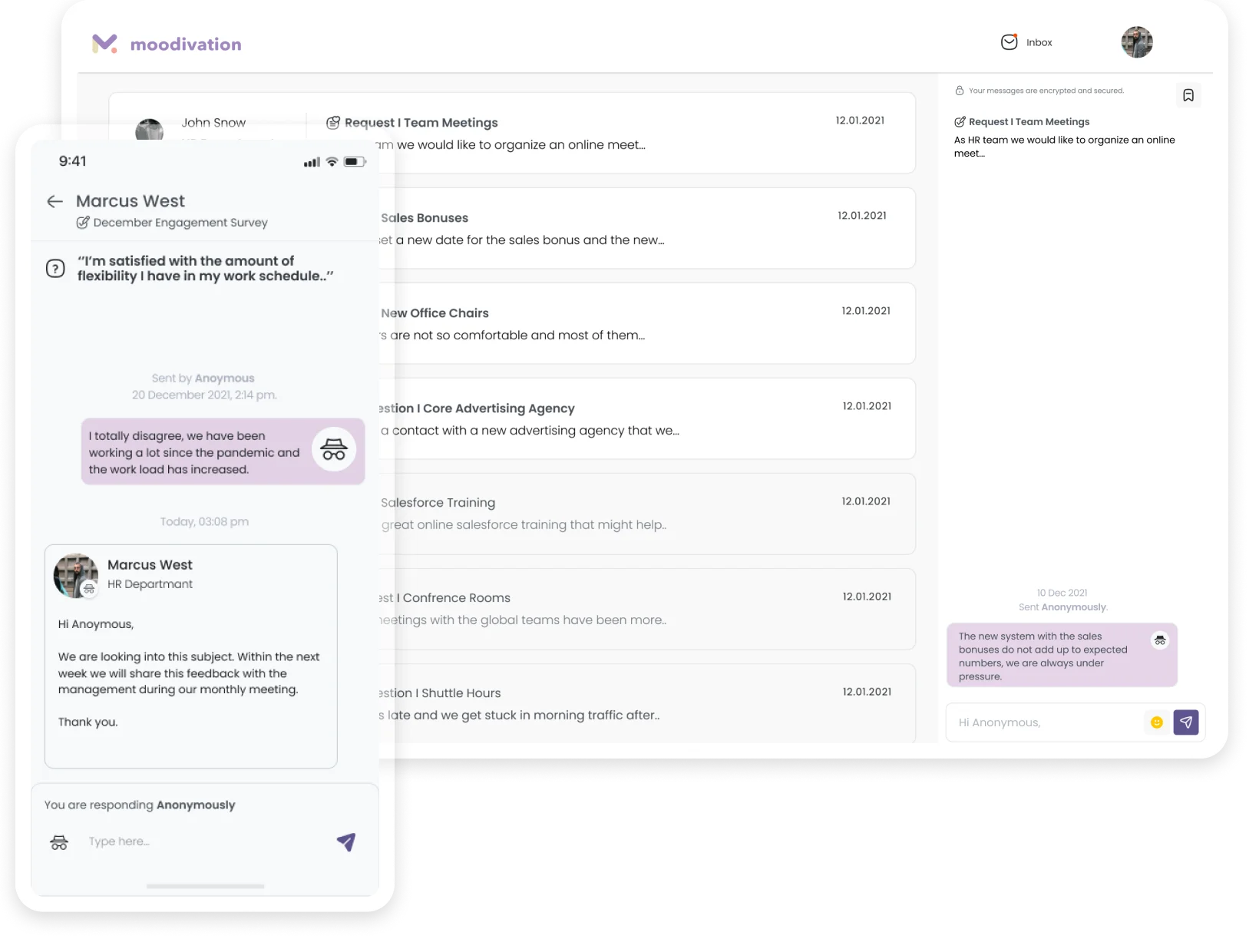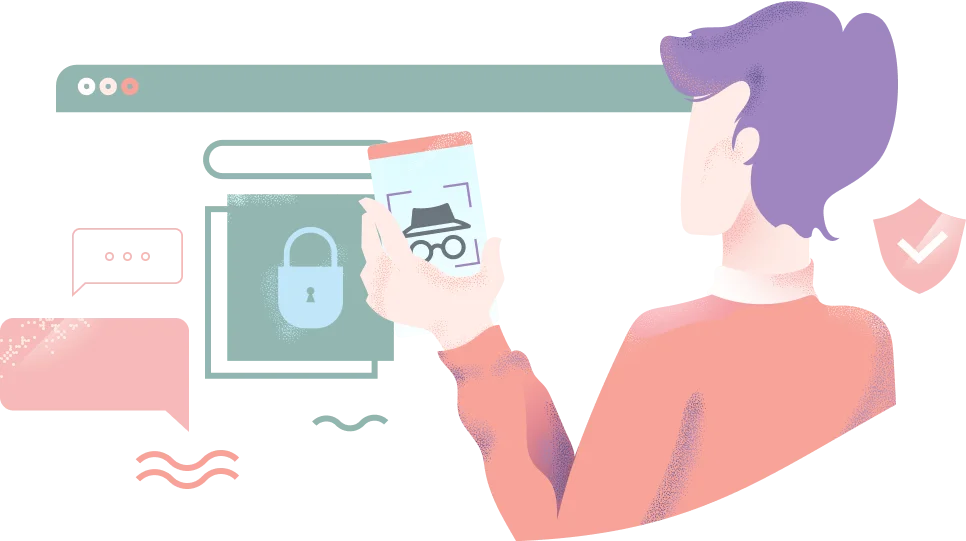 All data and conversations are encrypted and safely stored.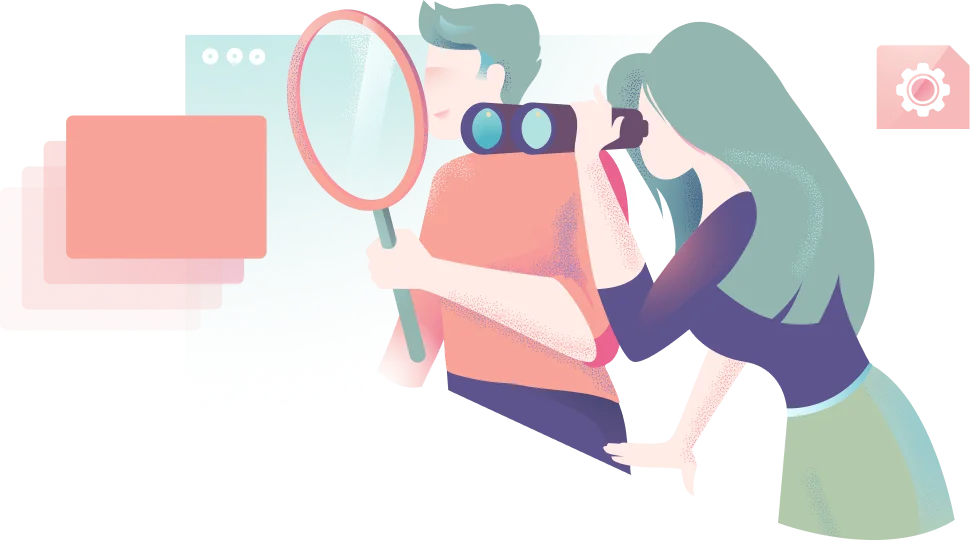 Moodivation allows all your employees to be heard and gets you the clearest insights.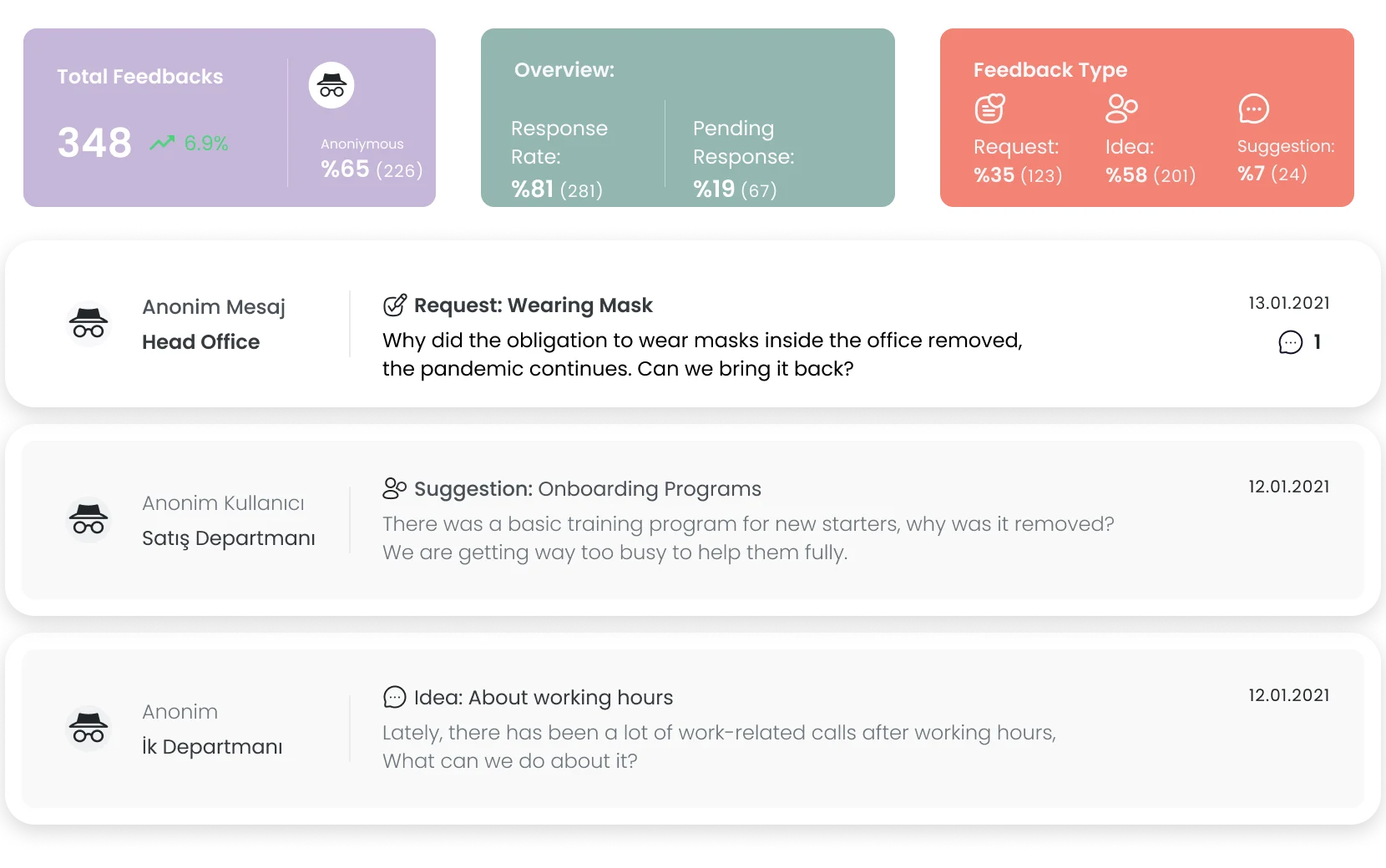 Admın Dashboard
See all the Insights on Dashboard
Moodivation guides management teams by creating reports and tracking at every step.
You can see the feedback types and response rates in a single report and improve your feedback culture.
Assign any manager to teams, departments or branches as the feedback manager.
Respond to feedback
Respond Easily
You can easily access and respond to feedbacks from your employees through the application or the web. Make your employees feel heard by responding to their feedback.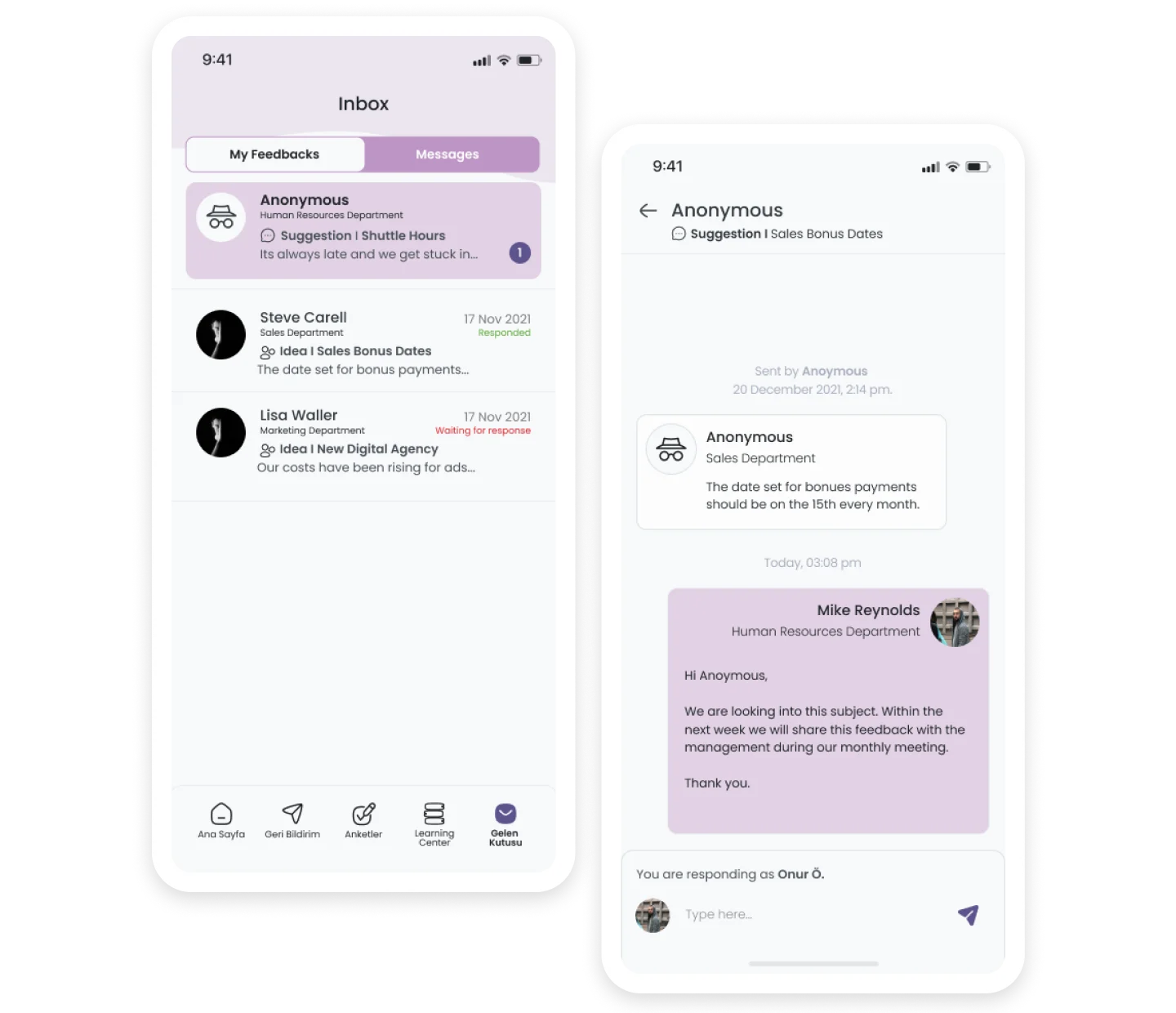 Start creating a feedback culture and listen to your employees' now!
Request the free demo of Moodivation to get the clearest insights from your employees.