Step into a collaborative and inclusive culture!
Moodivation technology allows you to organize fast and easy surveys that will help increase the voices and participation of your employees.
Custom Surveys
Get the real thoughts and ideas anonymously
Our surveys are designed and structured to be fast & easy for getting the real feelings and thoughts of your employees. You can choose whether to conduct a non-confidential or anonymous surveys to get the answers to take right actions for your business.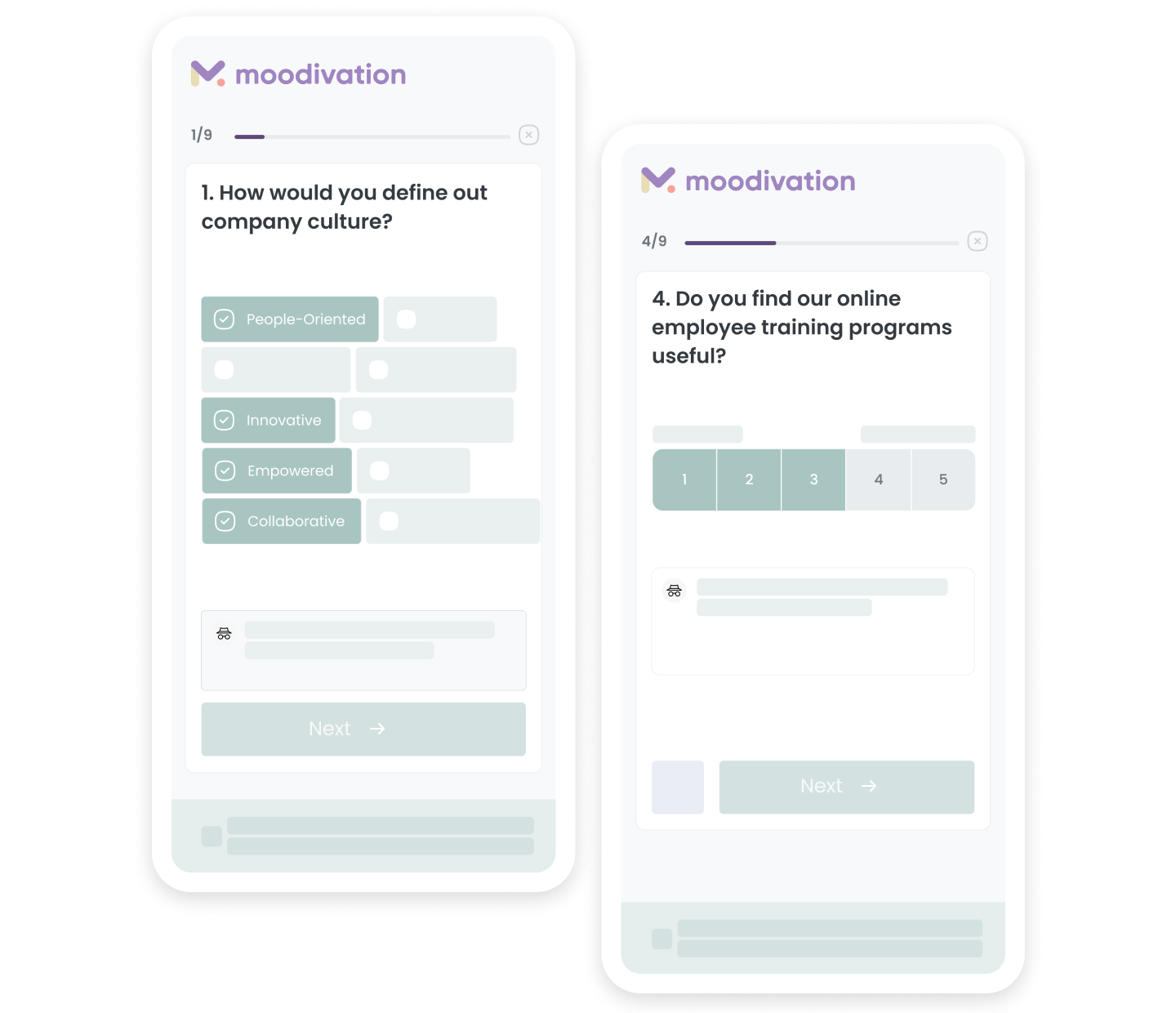 Use survey templates such as Exit Survey, Onboarding and Performance Evaluation survey.
Get custom reports designed and visualized from your surveys.
Create custom surveys from different question types such as multiple choice, anonymous or open-ended.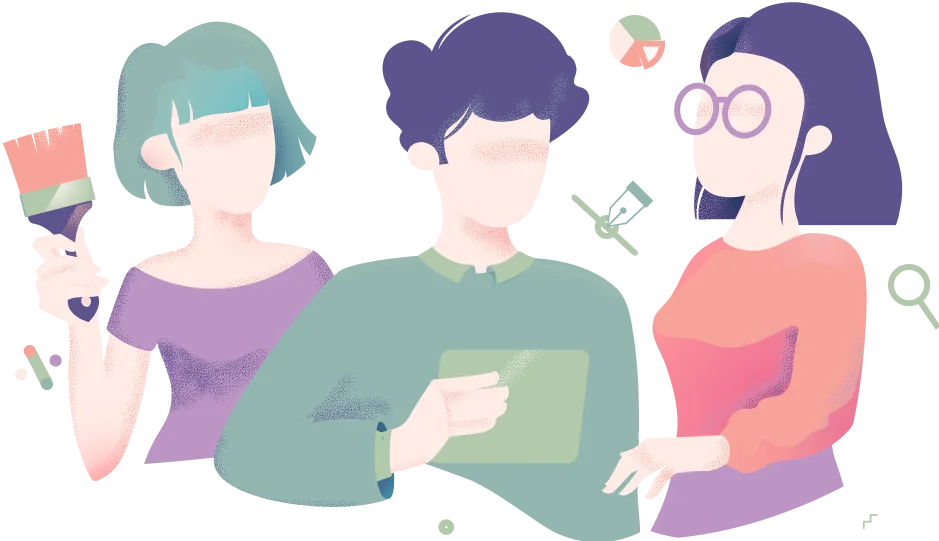 Support Inclusion & Participation
You can get the most up-to-date evaluations from your employees in all areas of your organization from ready-to-use templates or surveys you create yourself.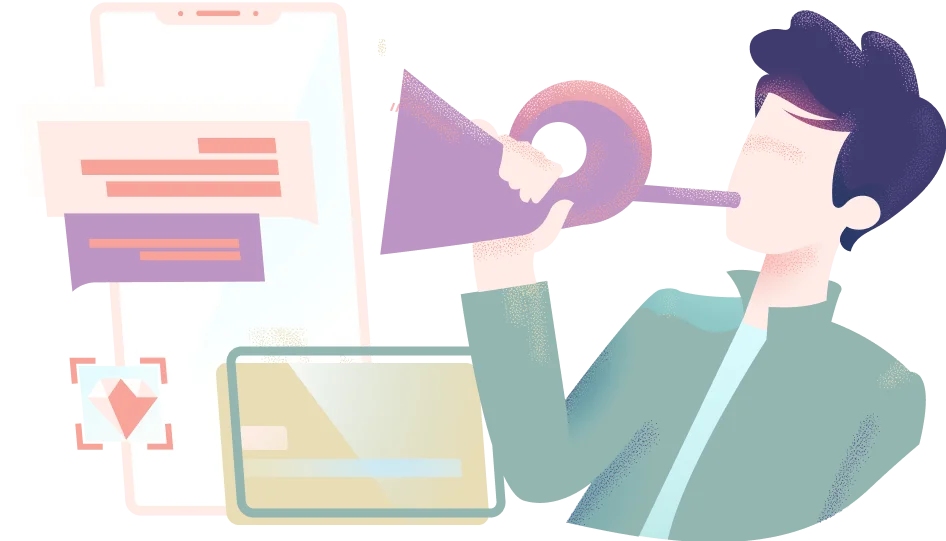 You can get the opinions of your employees instantly and compare with the previous results.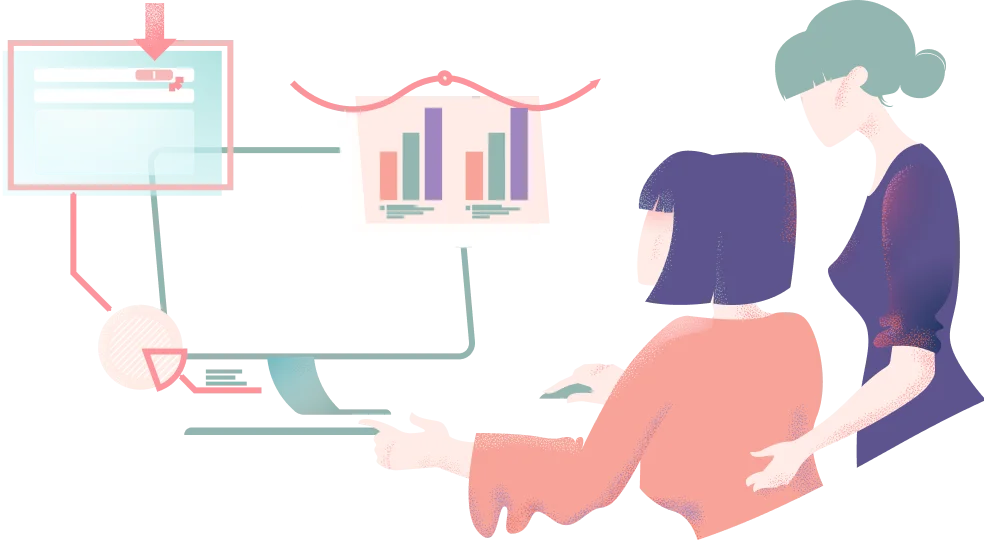 With the surveys, you can keep in touch with all your employees, listen to their voices and increase their satisfaction and engagement.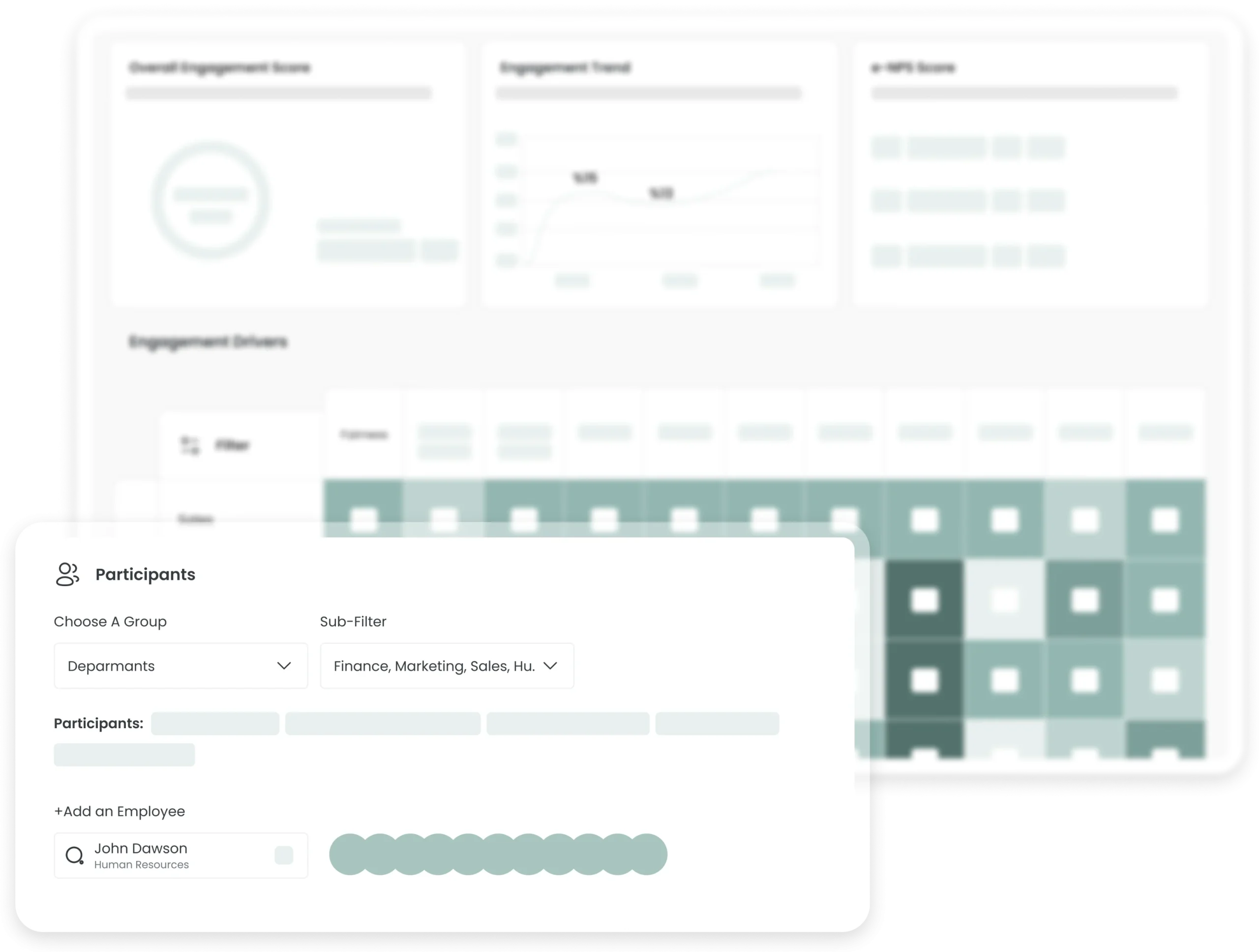 Partıcıpants
Choose Custom Participant Groups
Choose Custom Participant Groups
Not every survey needs to be answered by everyone. You can send different surveys to special groups that you can create in accordance with the structure of your company. You can create breakdowns such as departments, branch, experience, gender or title.
Choose the best survey type
You can receive employee answers anonymously or with their names, in accordance with the subject and needs of the survey. In anonymous surveys, all responses are stored 100% securely encrypted.
Reports
Instant Results, Detailed Reports
Easy to read survey reports
Moodivation provides insightful and clear data to support decision making processes. You can choose among 6 different report types to guide your management teams with results.
Not only answers but also comments on one screen
You can add comment field to your surveys to listen your employees and to increase their satisfaction and engagement. You can easily read and reply to comments on one screen.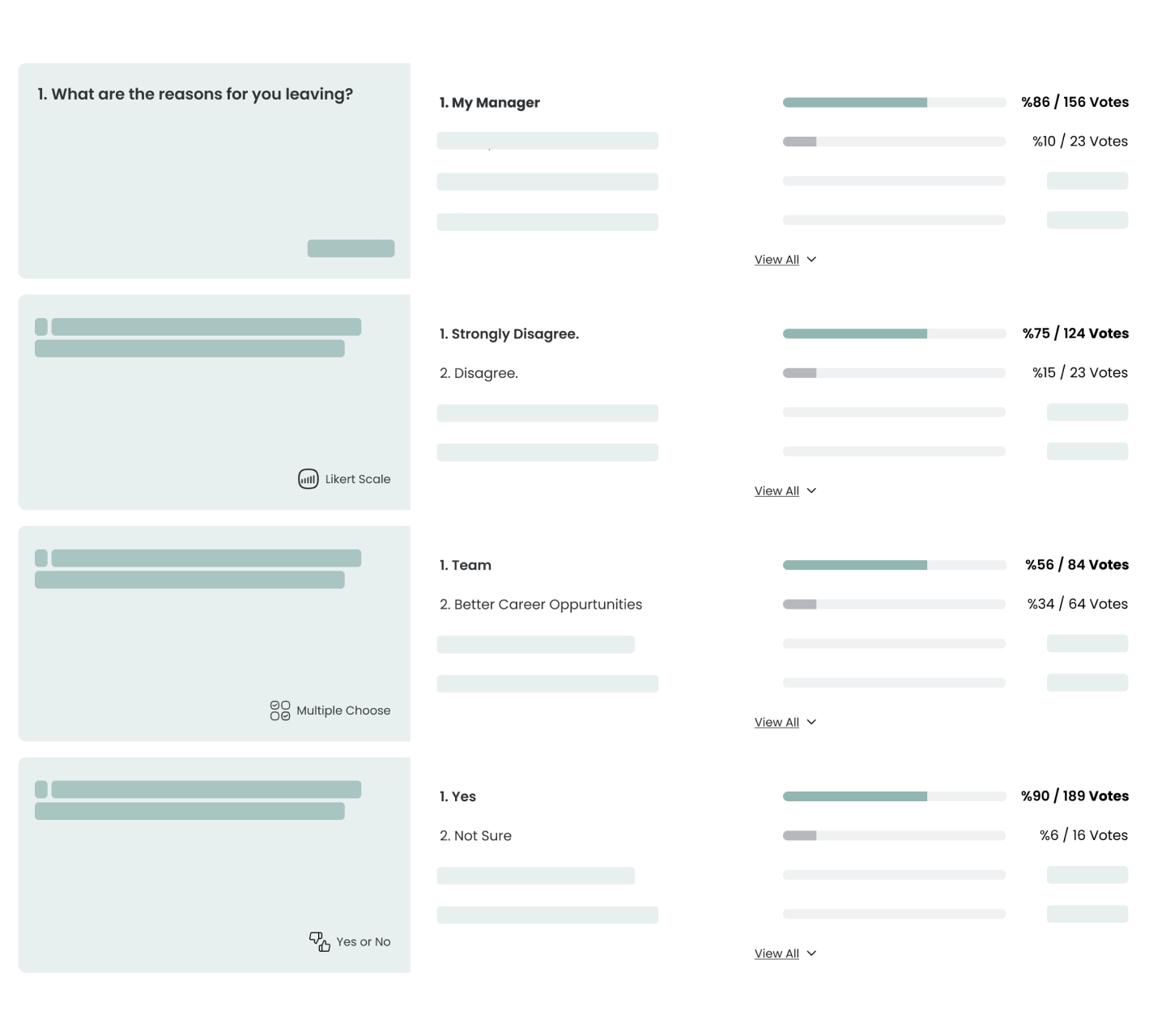 Try Moodivation's surveys now!
Request a free demo of Moodivation to easily create surveys for your employees.